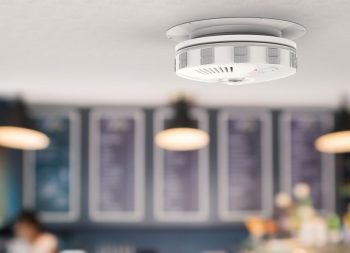 Fire Alarms
If there's ever a fire in your industrial, residential, or commercial building, you want to make sure that everyone gets out safely. This is especially crucial in buildings without an open floor plan as employees or occupants on the other side of the floor may not notice obvious signs of a fire such as flames and smoke. In these instances, it's important that everyone on the floor and throughout the building is alerted quickly so they can evacuate if needed. That's why it's important to include numerous fire alarms throughout your building in easy-to-access areas that anyone can quickly find in case of an emergency. If you need an upgrade or are overdue for fire alarm testing, call Blackstone Fire Protection LLC today.
How many fire alarms do I need and where do they go? The fire code is a complicated document and one that is difficult to interpret for people unfamiliar with the terminology. Because of this, we'll handle putting everything to code for you. This includes proper placement, clearance levels, the number of alarms, and much more.
We do maintenance, testing, and installation of fire alarms
While we can efficiently install your fire alarm in your building for you, we don't stop there. Because fire alarm systems are so critical to the safety of everyone in and around the building, they should be inspected annually. Simply call us up and setup a time that works well for you and we'll come by for inspection & testing to make sure that everything is running smoothly.
Thinking of adding a fire sprinkler system? A sprinkler system significantly reduces the chance of structural or bodily harm during a fire. We can analyze your building and add an appropriate fire sprinkler system using a quality AC fire pump to protect your property.
Choose us for fire alarm systems
As a local company, we focus on the community we live and work in. And we want to see it protected. With the best value around on fire alarm system installation, maintenance, and inspections, we won't be beat! Give us a call or contact us today to setup an appointment.