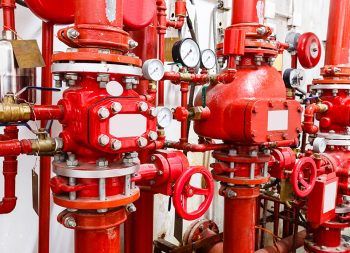 Installation & Maintenance
Fires can devastate properties in a matter of minutes. And sometimes the sources aren't predictable. While fires often start due to negligence and human error, this isn't always the case. Even a perfectly maintained property isn't immune to the forces of nature. The safest route for fire protection is to put in a comprehensive fire alarm and sprinkler system that will put out the flames even when no one is in the building. But these only work when they're installed properly. So come to the experts at Blackstone Fire Protection LLC. Our fire system installation & maintenance services are second-to-none and include thorough testing to make sure it won't fail on you when you need it most.
What kind of systems do you work with?
As experts in fire protection systems, we're confident that we can put in the most appropriate safeguard for your property. Whether you have a commercial or residential property, a new construction or a renovation, we're ready to help. Some of our typical systems we install and work with include:
Fire sprinkler systems
Smoke detectors
Protection for plastics
Automated response systems
Fire pump installation
Protection for flammable liquids
Fire alarm installations
CO2 systems
And much more!
What kind of system is best for me? Before we work with you to decide on the ideal fire protection plan, we do a detailed inspection of your property. We take factors such as floor plan, structure materials, access to water, and much more into account during this process. We also consider your budget and fire risk to pick out the perfect system to maximize effectiveness for your property.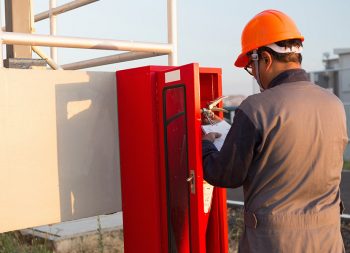 Let us handle your fire safety system installation & maintenance
When you choose us, you're choosing a team of experienced technicians that specialize in fire protection. But although we're experts in the field, we still don't leave anything to chance. Before we complete an installation or maintenance job, we make sure to test every aspect of your system. This includes every part of your system such as air and water pressure, the time it takes for the system to activate, drain points, alarm volume, and much more. By doing this, we can make any fine-tuned adjustments so your system will stop any fires before they grow into a disaster. Call or contact us and see how our fire protection specialists can help you today!